ZunZun is a performing arts group offering a unique blend of humor, movement and song, as they celebrate the environments and cultures of the Americas through music.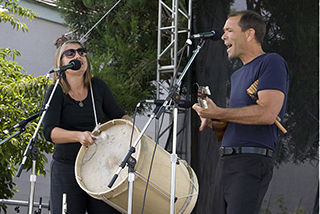 Since 1992 the husband and wife duo, Stephen Synder and Gwynne Snyder Cropsey, has performed in 14 countries throughout the Americaís. They have created numerous award winning CDís and have appeared on regional, national and international radio and television.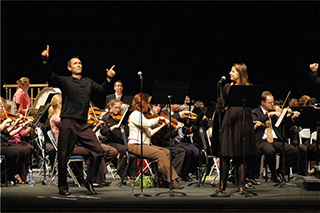 As well as working in Universities, Elementary schools and Juvenile Detention Halls, ZunZun has performed at such venues as the Monterey Jazz Festival, the Disney Symphony Hall and the National Theater of Cuba, and have composed a symphony for the Santa Cruz County Symphony. They have shared the stage with The Surfaris, Jake Shimabukuro, and the chef Anthony Bourdain.

ZunZun is best known for their work with performance programs about environmental protection, specifically about water issues. Their humor, vitality and commitment to audience participation make all of their shows vibrant and lively.

For more than 20 years ZunZun has performed their music in many countries around the world, reaching over 100,000 audience members annually. They utilize a wide variety of folkloric instruments (they play over thirty instruments), to highlight the rich spectrum of cultures and environments they share in North, Central and South America.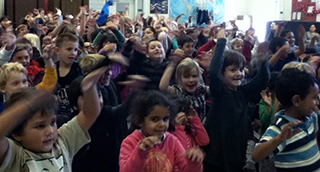 Shows are always participatory, multilingual (Spanish, Portuguese, English) and energetic.

ZunZun can also be backed by a three piece band that includes drum set, bass and percussion.

ZunZun performs in Theaters, Festivals, Museums, Cultural Centers and Corporate Events. They also perform for Schools, Libraries and other Educational Arenas.

To schedule a performance, please contact us